Get A

Free Estimate
Fill in your information below.
One of the most cost-effective ways a homeowner can upgrade their home is with quality fences from a Norman Fence Company. However, not all fencing contractors in Norman, offer the same level of dedication to their clients as we do.
Hiring certified fence companies that appreciate life is the best way to know you have lasting protection against debris, trespassers, wildlife, and more. Your fence contractors should have the experience needed to complete any job you have, as well as provide your home with:
Enhanced Privacy
Improved Sense of Security
Increased Curb Appeal
Long-Lasting Daily Defense
Range of Installation Options
Affordable Pricing
And more.
When you are searching for a Norman fence company, it means choosing the team that provides more options at reasonable pricing. Whether you have building material preferences or have unique lawn shapes, you can count on Norman OK Fence Company for any fencing jobs.
From traditional white picket posts to durable wrought iron options, you can rely on us for all of them every day. Try on why more area homeowners continue to choose our fencing contractors and save more on quality home improvement for less.
Norman OK Fence Company has fence contractors who have been serving Norman and the greater Oklahoma City area for almost 20 years including Hall Park, Goldsby, Noble, Clothier, Franklin, Moore, Denver, Newcastle, Maguire, Slaughterville.
Some fence companies seem only to utilize one or two building materials, or they use cookie-cutter designs for lackluster results. Instead, you can enjoy a variety of different options for your fencing projects, as well as low-cost pricing every day.
Whether you have concerns regarding pets, small children, nosy neighbors, or other hazards, we always have a smart solution ready. From metal materials to classic wooden posts, we can install them all for those looking for a Norman fence company or beyond.
fencing systems suit you and your loved ones the best, you can count on our fence contractors. Contact us today at 405-445-5235 and discuss your design choices, and see the difference we can make for your nearing projects for:
Chain-Link Fence
Custom Fence Gates
Vinyl Fence
Wood Fence
Wrought Iron Fence
Free Service Estimates
And more Norman fencing services
Why settle for cheap fence kits sold in hardware stores when we provide quality installations and quality materials that last? Don't settle for any old Norman fence company. Call our best fencing contractors today, and enjoy a better quality of protection for your home and property for less.
Among the various "Fence companies Norman" we are the Norman OK Fence Company with one simple objective: to provide your home with only the best quality fencing. We are committed to putting up a fence that's best for you because we know the affect that it can have. The right fence can protect your home. The right fence can boost the curb appeal of your home. And the right fence can help to create that peaceful home environment that you want. We can deliver just the right fence to suit your home, requirements and budget. How comfortable is that? We offer a wide variety of choices, so it's always easy to find just what you need.
---
Our Services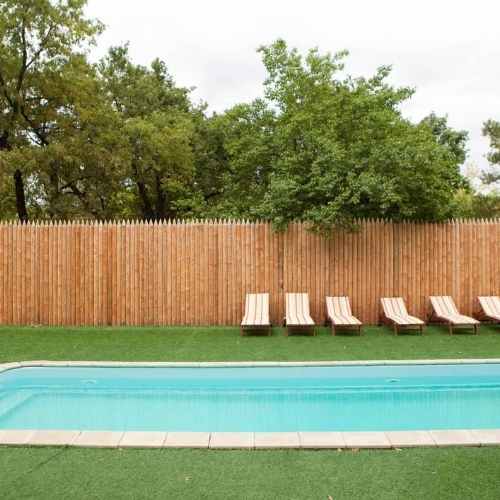 Wood Fence
A classic wood fence offers tons of essence and privacy, but it should also work towards improving your curb appeal. When you avail a unique fencing system produced with our experienced contractors, it adds more personality to your finished projects.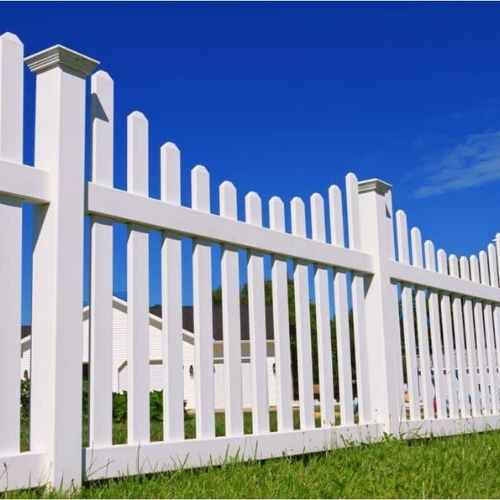 Vinyl Fence
Vinyl fencing remains one of the most economical systems that a homeowner can find, as well as a hassle-free one. They are a popular option among those searching for a Norman fence company. These fences stay resistant to fading, and mildew growth, and prove strong for years with less maintenance requirements on your part.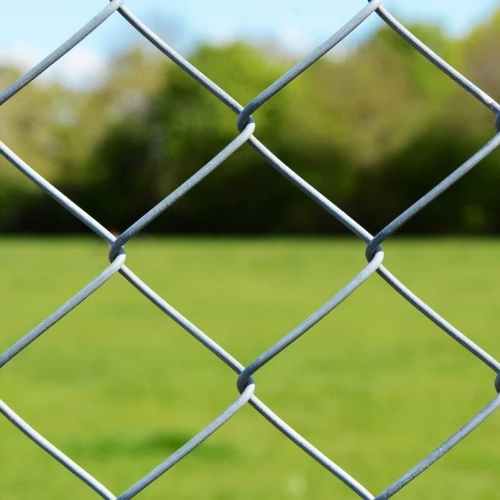 Chain Link Fencing
Chain link fencing doesn't always need to look industrial, and our local contractors can help you avoid a junkyard look. Protect your property without sacrificing your view to the outside by hiring us for your chain-link designs, and more choices.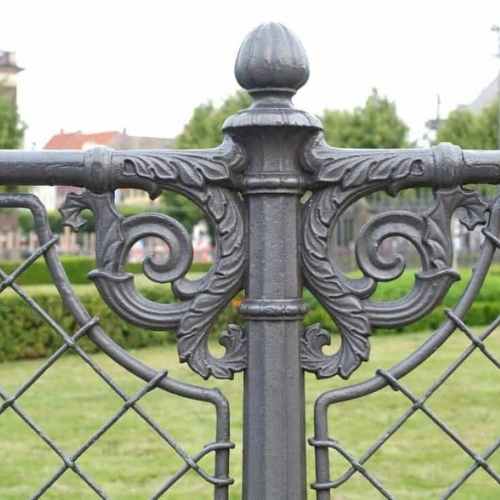 Iron Fencing
Iron fencing is another well-known choice for customers searching for a Norman fence company. Although it can prove to be one of the expensive materials to use, it's also one of the longest-lasting options. Best of all, you can select classic designs or contemporary elements to personalize your systems even further without spending more.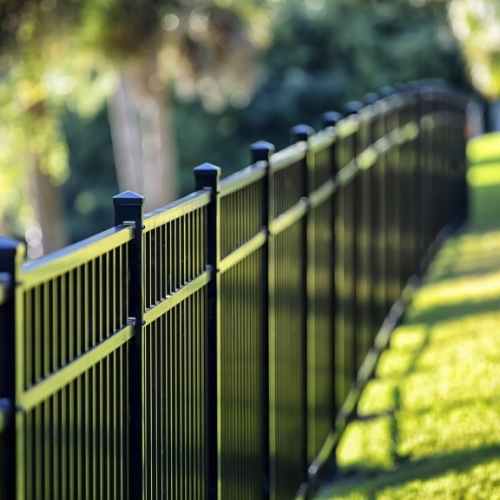 Aluminum Fence
Another of the fence materials that we can work with, aluminum fencing could well be the great option for your home for many reasons. It's low-cost, strong and comes in a variety of different colors, so it's assured to look great.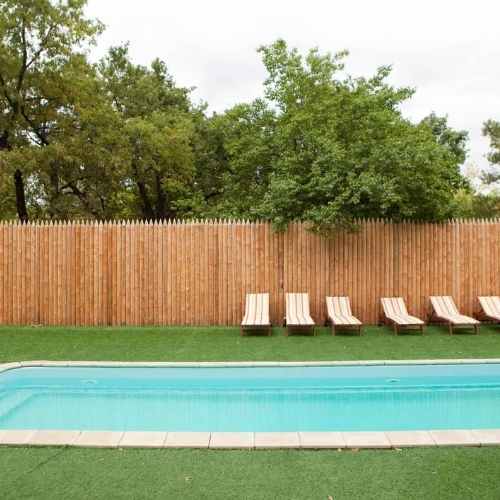 Privacy Fencing and Pool Fencing
Privacy fencing can be done with a wide range of fencing supplies that we can install and repair. Pool fencing can also be done with different materials depending on what outcome and look you are seeking to achieve.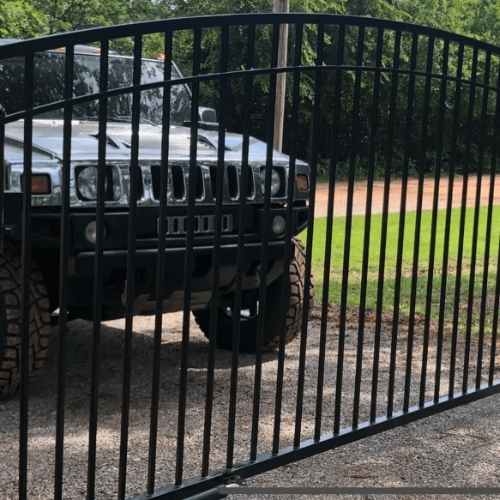 Security Gates Installation
Security Gates are in growing demand. If you are after a security gate, then you will not want to compromise on quality. Talk to our professional fencing contractors.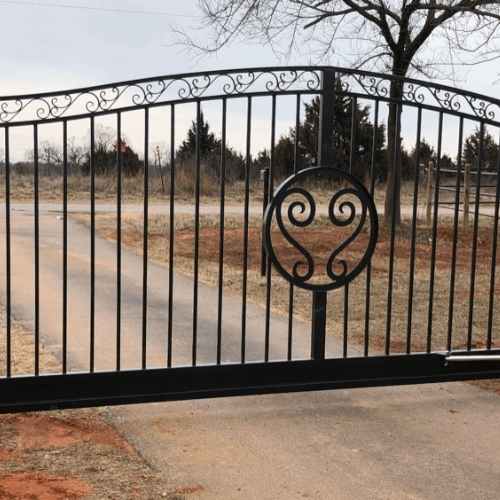 Custom Driveway Gates Installation
Although a best fencing system remains crucial, you also must ensure that it stays properly secured for highly daily security. Unless you also have custom fence gates installation in Norman, OK for your upcoming project, it might only get finished halfway through.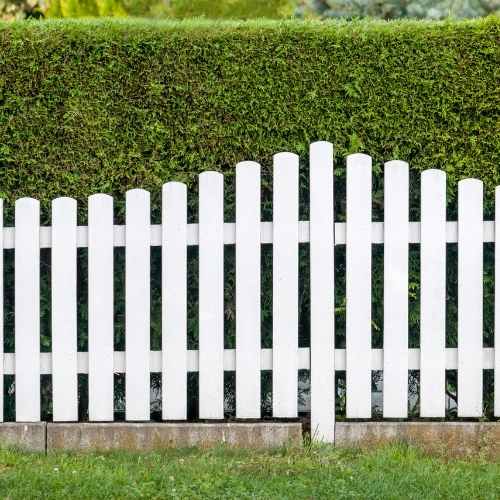 Fencing Services
You no longer have to purchase the same cheap Do It Yourself fencing kits that you can avail in stores. Instead, select our quality service contractors for your customized fence project, and see the difference that we can make today.
---
Hire the Best of Fence Companies Norman
If you arehiring for "Fence Companies Norman" then you have found what you are searching for. Some companies use copy products to maintain their costs low, but that only means a shorter lifespan for your home's defense. Iron fencing, especially, see some faux posts that don't even contain iron at all, cuasing to rust before long. If you are searching a Norman fence company we recommend you give us a call at 405-445-5235.
While vinyl fencing still both a secure and low-cost option, cheaper materials will quickly crack from daily heat exposure. The only way to know that your home will stay better protected for longer is to choose our experienced contractors.
The Best Norman Fencing Companies Near Me
It can quickly get confusing when you need to hire a service provider who stays closer to where you live. Even when you search for "fence contractors near me," you still get results from cities far away, too.
One way to know you've found the great deal on fencing companies is to choose the ones that go further. As your trusted name among local installation contractors and more, we continue to provide service more neighborhoods in the area, including: Hall Park, Goldsby, Noble, Clothier, Franklin, Moore, Denver, Newcastle, Maguire, Slaughterville
When you need a Norman Fencing company, you need our team. Choose Norman OK Fence Company for your up coming improvement project today.
"They really deliver on all their promises about quality. Our new fence is just amazing." Josh. J
"Our new wrought iron fence is stunning. They did a great job installing it and were truly professional." Monica. G
"Their prices and results are simply unbeatable." Sam. P