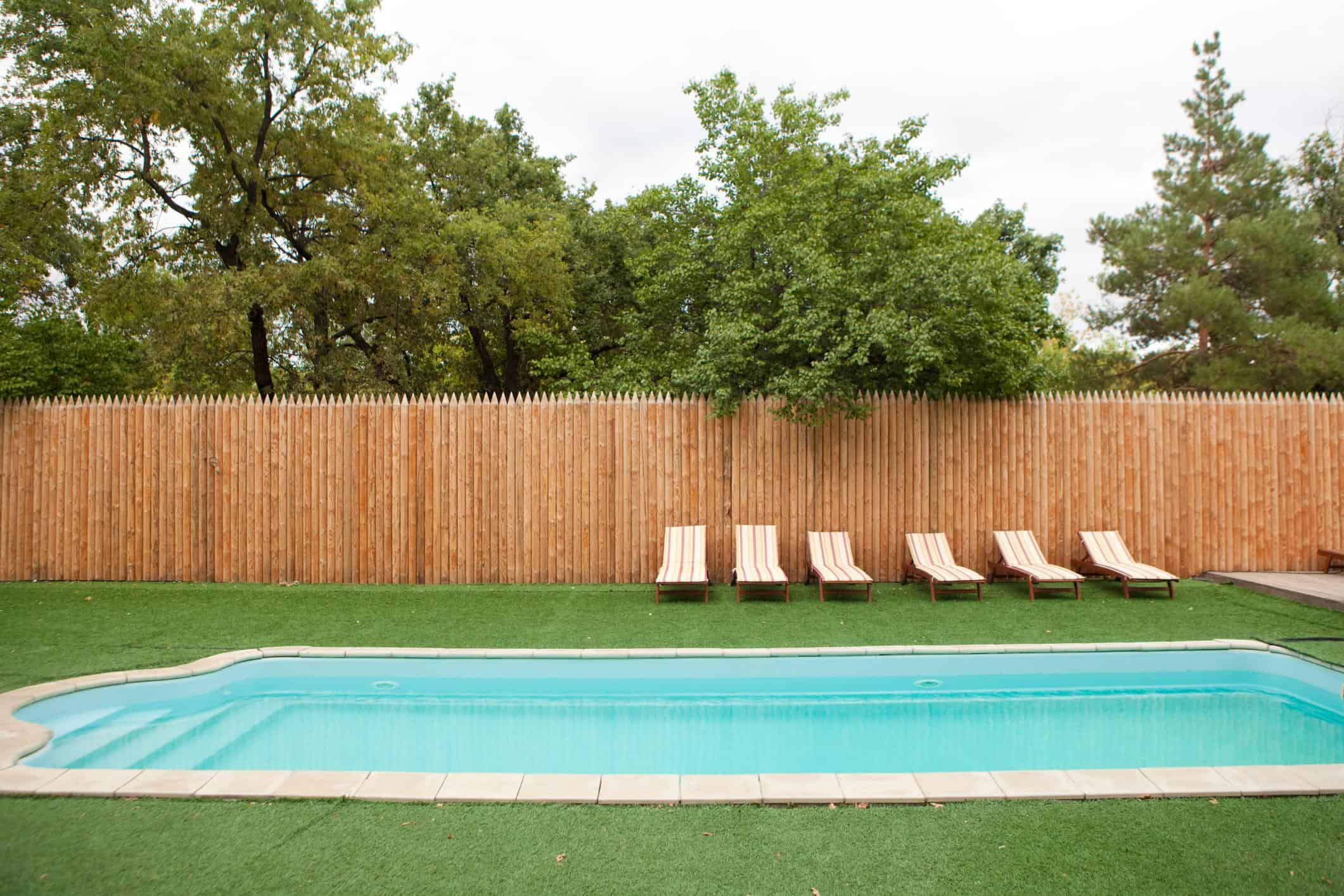 It's not just any fencing materials that we can work with, we also provide a wide range of speciality fencing that we can install and repair. Two such examples are privacy fences and pool fencing. We can install and repair both. So, whatever the fencing needs that you might have, our team has got just what you need to match it. Privacy fencing can be a great way to create just the right atmosphere at your home, and keep it just for you. The right pool fence is crucial for home safety. Whichever you need, we can provide it.
Privacy Fencing Installation and Repair
If you are tired of nosy neighbors or the noise coming from your street, then it could well be time to invest in a privacy fence. A privacy fence is a great way to create an intimate and relaxed feeling in your home, no matter what's going on outside. It can keep prying eyes and noise out. As part of what we can offer you, we are the fencing contractors that can provide your home with a privacy fence. Not only that, we can do all the repair and maintenance work necessary if you have one already and encounter a problem.
Your Home
We know that you want your home to be perfect escape from it all. A place where you can unwind and forget about all of the outside world. However, we also know this isn't always quite the reality. In many cases, you might find the people passing by can see right into your home, as can nosy neighbors. However, you can turn your home into that perfect retreat you are after. A privacy fence can be the perfect way to keep the outside world, so you can better relax at home and get away from everything just like you want.
Noise Barrier
One the more annoying things that can contribute to destroying the peaceful atmosphere that you are trying to create in your home is noise from your street. Believe it or not, a privacy fence can even help with this problem too. How? Well, they aren't just designed to keep prying eyes out. They're also an effective sounds barrier too. So no more having to deal with all the noise coming from your street or neighbors. So, you can take a big leap towards keeping things nice and quiet around your home, so you can get away from it all.
Pool Fence Installation and Repair
If you have a pool at home, then safety is something that you need to take very seriously, for a range of obvious reasons. The right pool fence is an absolute necessity for safety and to keep your pool secure. Given that we also specialise in pool fencing, if you decide to get a pool at your home, we can provide the fencing that you need. And if your fence becomes damaged, we can repair it and keep your home safe. Find out much more details about us.