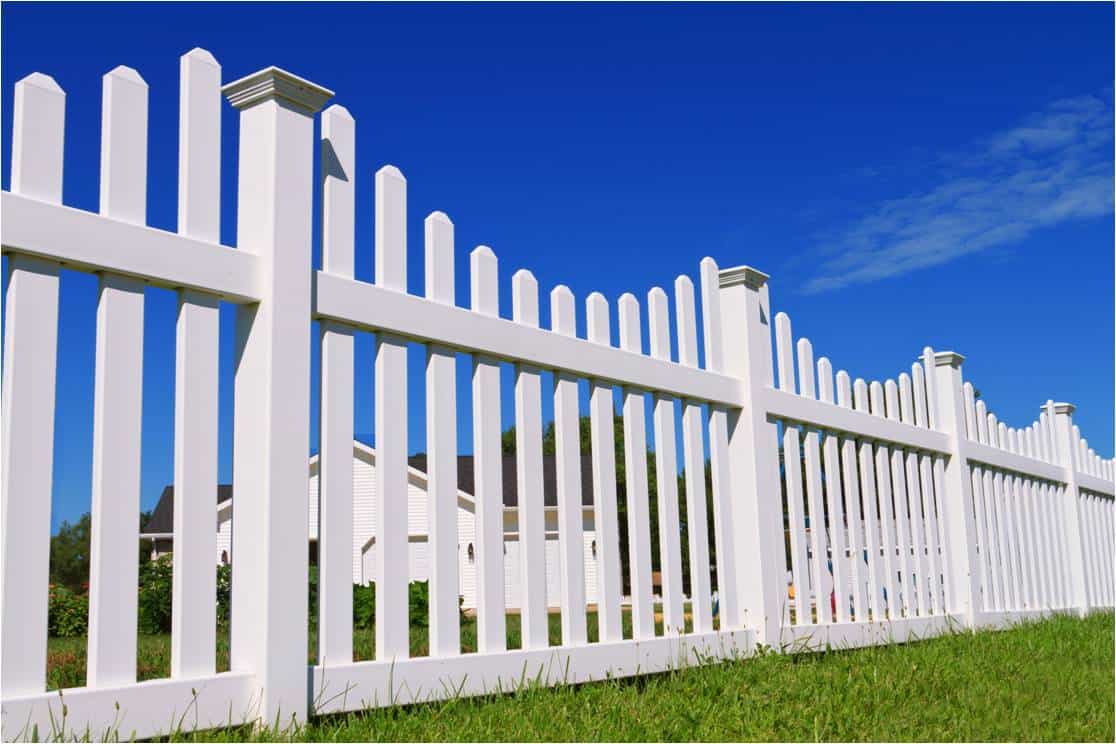 Vinyl fencing is a further type of fencing that we can install and repair, as well as offering range of auxiliary services for any gates too. Vinyl fencing has range of benefits, especially when compared to other fencing types, that make it a really attractive fencing option. This includes real durability, making it long lasting. What better way to get real value? That's not the only way that vinyl fencing can get you real value, however. Whatever your needs when it comes to vinyl fencing, we are the fence company for you. We a real range of high-quality services for vinyl fencing.
Vinyl
Of all the fencing materials that we are trained and capable or working with, vinyl is another one. Vinyl, or sometimes referred to as PVC, is a synthetic, plastic material. As a fencing material, it's a great option for a number of reason. It's durable and resistant to many common problems other fences can encounter. This means it can really last as a result and is serious value. Whether you are looking for fence installation, fence repair or any fence gate work when it comes to vinyl fencing, we've got just what you need.
Durable
Durability in any fencing materials is important. Otherwise, you could be constantly out of pocket and have to deal with constant headaches. Vinyl, as a fencing material, is designed to be durable. In fact, by some estimates, it's considered to be a number of times stronger than wood, up to five times as strong in some case. This durability not only guarantees great value and return, given your fence will really last and won't need to be replace anytime soon, but also have a further range of great benefits. So why go past a vinyl fence as an option for your home?
Resistant to the Elements and Moisture
Two of most common things that cause damage to almost anything around your home, including your fences, is the elements and moisture. Excessive moisture in particular can do really damage to many kinds of fencing. But not a vinyl fence. The synthetic nature of the material means that it's resistant to both the elements and moisture. This can help you avoid a range of otherwise major issues and lessen the needs for repair and maintenance for your fence.
Long Term Care and Maintenance
Given the durability and resistance to things like moisture that vinyl fences and chain link fence have, this helps to keep it relatively low maintenance long term. This means you can worry less as well as make real savings long term. So that's one major advantage. On top of this, the synthetic nature of vinyl fencing means it's requires less long-term care and maintenance when compared with other fencing, it's doesn't need to be stained for example. Furthermore, keeping it clean is as simple as water and soap, given its resistance to moisture. This all adds up to make long term care and maintenance really easy.