Wrought Iron Fencing and Gates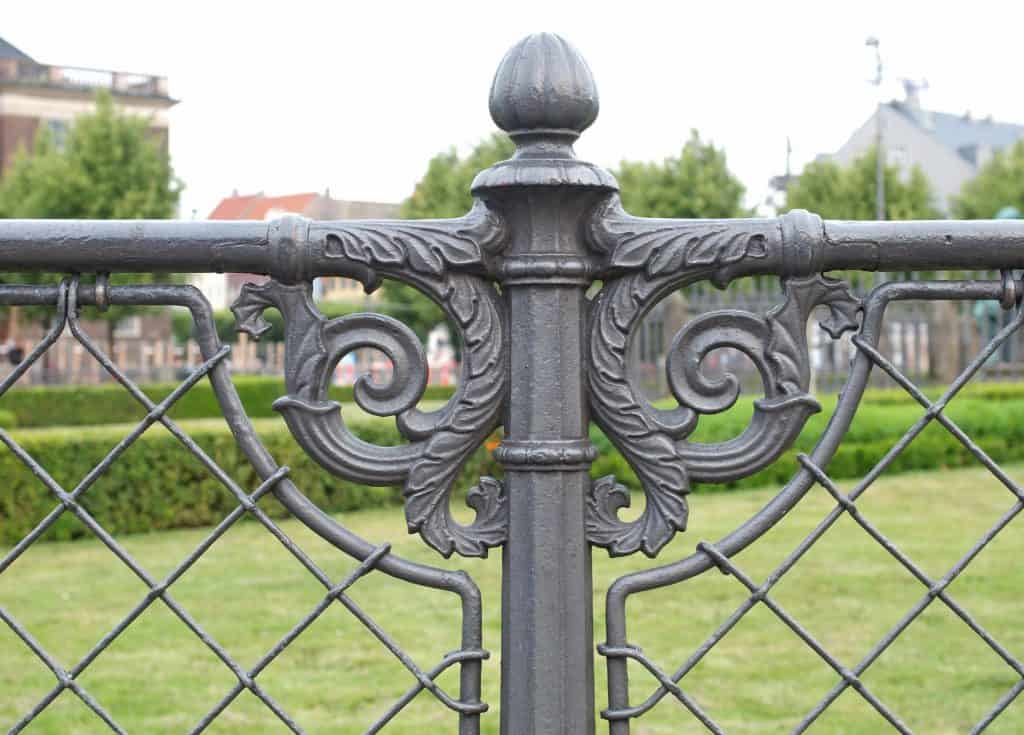 Having a durable and long-lasting fence is something that everyone wants at home. However, it's not the only boxes that need to be ticked. It's also important for your new fence to adds something special to the look of your home too. If this is your criteria for a new fence, then a wrought iron fence could well be the perfect choice. It has all the staying power that you need, given the durability and toughness of iron, coupled with a great look that can be easily customised to match the look of your home. It meets all the important criteria.
A Wrought Iron Fence
Due to its durability, toughness and visual appeal, you could well decide that a wrought iron fence is the way to go at your home. This amazing combination of stunning appeal and high degree of functionality is pretty hard to go past, we know. It's what makes it such an appealing choice. We can both install and repair wrought iron fences as part of our range. So, whether you are looking for new fence for your home or need your old one back in top shape, we are the fence company that's here to help you out.
True Toughness
If you want a fence that's guaranteed to last, look no further than a wrought iron fence and aluminum fence. The true toughness of any metal fence, in particular an iron fence, is well renowned. This makes a wrought iron fence not only incredibly secure, but also long lasting and low maintenance. You won't spend a lot of money to keep your new iron fence in top shape, it's strong and built to last. This also helps you get real long-term value too. In this respect, an iron fence in not only cost effective, saving on maintenance and replacement costs, but very practical and highly functional.
A Touch of Class
Not only is an iron fence tough, but they're also a great way to add a real touch of class to the look of your home. They provide a timeless and stylish charm to the curb appeal of your home. They come in a range of colors, styles, patterns and can even be custom designed and installed. So whatever look you are trying to achieve, or whatever you need to match the current look of your home, we can provide it.
Gates
It's not just amazing fences that we can install, we also install a range of gates to match. When it comes to wrought iron fencing in particular there's a wide range of choices you can make when it comes to the accompanying gate, depending on a range of different preferences that you might have. And if you can't find the perfect one to go with your new fence? There's no need to worry, we can custom design a range of wrought iron gates to suit your new fence, including automatically opening ones. Whatever fence gate you want to match your iron fence we can provide it.